Featured Paper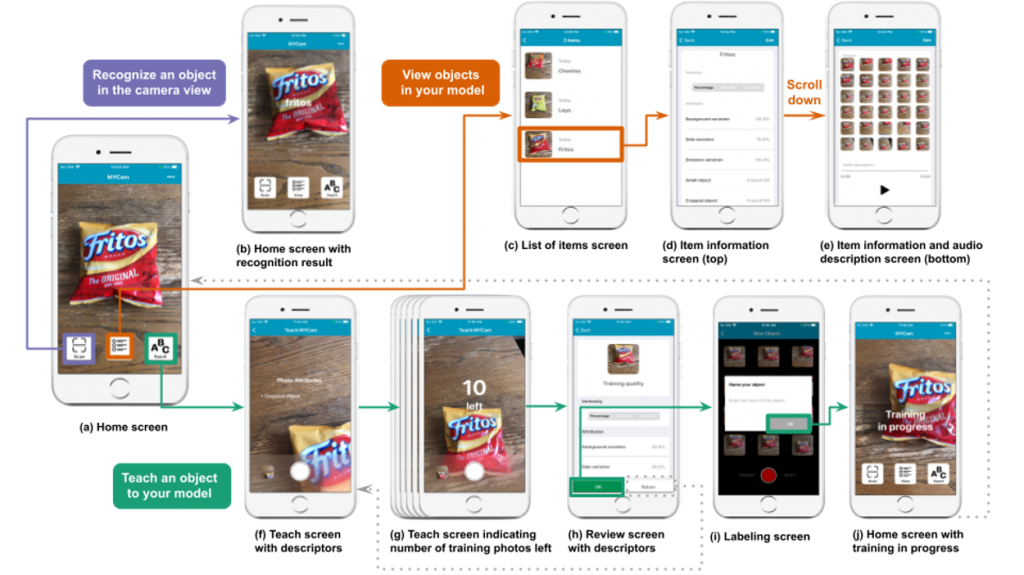 Blind Users Accessing Their Training Images in Teachable Object Recognizers (Summary)
To improve access for blind users to the training of teachable object recognizers, researchers from the University of Maryland's iSchool conducted a study to explore the potential of using 'data descriptors' as a form of non-visual access to training data. The results of this study are reported in "Blind Users Accessing Their Training Images in Teachable Object Recognizers," a paper by former and current students at UMD, Jonggi Hong, Jaina Gandhi, Ernest Essuah Mensah, Farnaz Zamiri Zeraati, Ebrima Haddy Jarjue, Kyungjun Lee, and Dr. Hernisa Kacorri (core faculty and principal investigator at the Trace R&D Center).  This paper, a Best Paper Nominee at ASSETS '22, was presented at the 24th International ACM SIGACCESS Conference on Computers and Accessibility in Athens, Greece, on October 24, 2022. 
To explore more work by Dr. Kacorri and her team on Teachable Interfaces, visit the project page for this research. This work is supported by the National Science Foundation (#1816380). Kyungjun Lee is supported by the Inclusive Information and Communications Technology RERC (#90REGE0008) from the National Institute on Disability, Independent Living, and Rehabilitation Research (NIDILRR), Administration for Community Living (ACL), Department of Health and Human Services (HHS). Learn more about the work of the Inclusive ICT RERC.
---
Featured News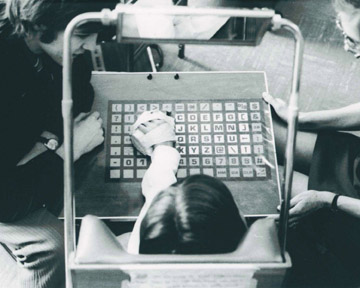 New History of the Trace Center Released: Technology and Disability: 50 Years of Trace R&D Center Contributions and Lessons Learned
The new book from Springer recounts Trace's 50-year history, its enduring contributions to the field, and the lessons learned along the way. According to reviewers, Trace is "a tour de force," "a catalyst for a global movement" and "an indispensable engine propelling accessibility forward for people with disabilities."
---
Dr. Vanderheiden, professor in the College of Information Studies at the University of Maryland, recounts Trace's origin story at the beginning of the new book Technology and Disability: 50 Years of Trace R&D Center Contributions and Lessons Learned (Springer, 2023). (Available in print or ebook format from Springer or for Kindle on Amazon.) The book is co-authored by the Trace Center's current core faculty since its 2016 move to the University of Maryland College of Information Studies: Trace's new director, Professor Jonathan Lazar, Assistant Professor Hernisa Kacorri, Assistant Professor Amanda Lazar (no relation to Jonathan), Assistant Research Scientist J. Bern Jordan, and Professor Gregg Vanderheiden, the Trace Center Director Emeritus. The book is a chronological journey through the Center's remarkable achievements, peppered with compelling anecdotes and lessons learned from a half-century of pioneering work at the intersection of technology and disability.