Featured Paper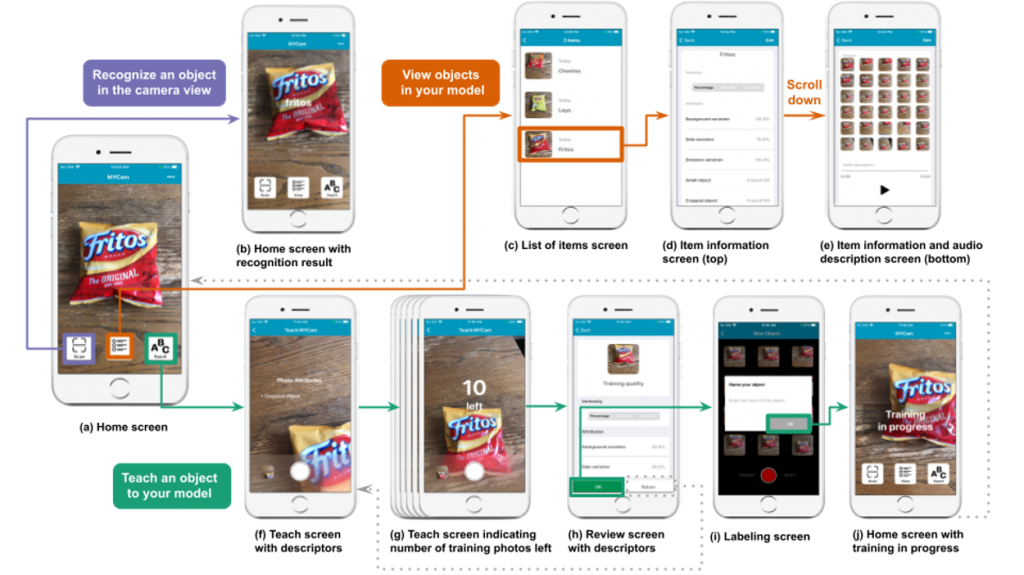 Blind Users Accessing Their Training Images in Teachable Object Recognizers (Summary)
To improve access for blind users to the training of teachable object recognizers, researchers from the University of Maryland's iSchool conducted a study to explore the potential of using 'data descriptors' as a form of non-visual access to training data. The results of this study are reported in "Blind Users Accessing Their Training Images in Teachable Object Recognizers," a paper by former and current students at UMD, Jonggi Hong, Jaina Gandhi, Ernest Essuah Mensah, Farnaz Zamiri Zeraati, Ebrima Haddy Jarjue, Kyungjun Lee, and Dr. Hernisa Kacorri (core faculty and principal investigator at the Trace R&D Center).  This paper, a Best Paper Nominee at ASSETS '22, was presented at the 24th International ACM SIGACCESS Conference on Computers and Accessibility in Athens, Greece, on October 24, 2022. 
To explore more work by Dr. Kacorri and her team on Teachable Interfaces, visit the project page for this research. This work is supported by the National Science Foundation (#1816380). Kyungjun Lee is supported by the Inclusive Information and Communications Technology RERC (#90REGE0008) from the National Institute on Disability, Independent Living, and Rehabilitation Research (NIDILRR), Administration for Community Living (ACL), Department of Health and Human Services (HHS). Learn more about the work of the Inclusive ICT RERC.
---
Featured News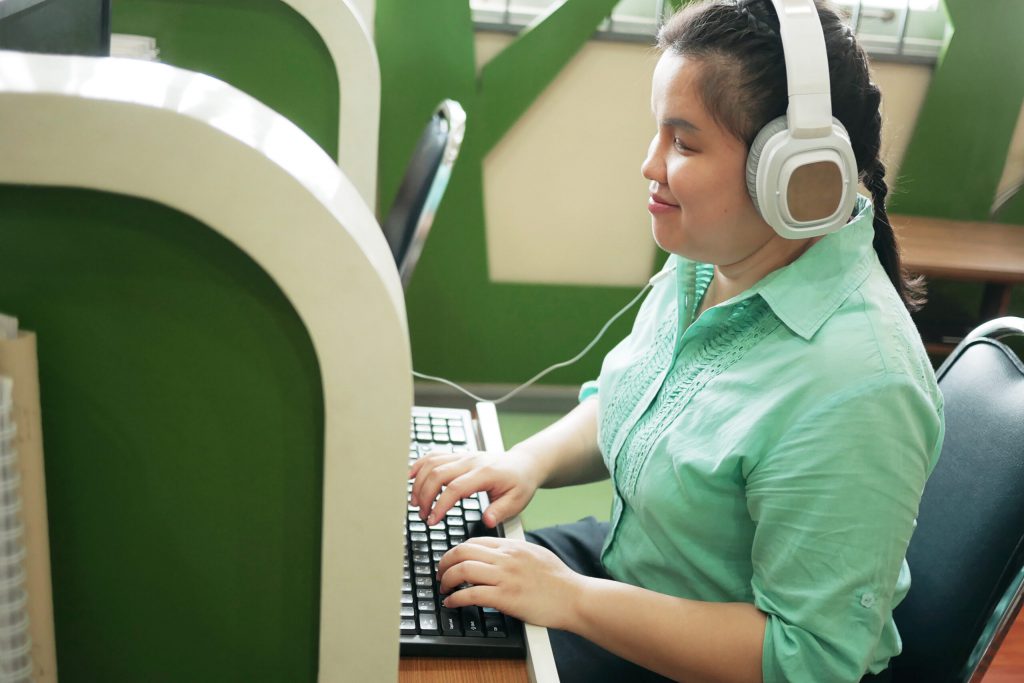 Morphic: Advancing Social Equity Through Digital Inclusion
We live in a world of digital technology. Computers have become embedded in our everyday lives to the point where many of us hardly notice how often we interact with technology—to buy our groceries or train tickets, check out books from the library, communicate with colleagues, friends and family, do our banking, enter secure spaces, and use household appliances. But for some users, this reliance on computers to complete everyday tasks leads to constant struggle, frustration, and in some cases giving up. Too many older adults, people with disabilities, and people who lack "digital affinity" (i.e., the ability to understand and use technology, irrespective of education or intelligence) are being left behind.
All of these user groups were top of mind for the developers of Morphic, an open-source software application that makes computers easier to use. The development of Morphic was a decade in the making and grew out of work by an international consortium of organizations (industry, universities and NGOs) led by the Trace R&D Center (first, at the University of Wisconsin and then, after its 2016 move, at University of Maryland), Raising the Floor, and the Inclusive Design Research Centre at OCAD University. 
At its core Morphic is focused on social equity through digital inclusion....
---